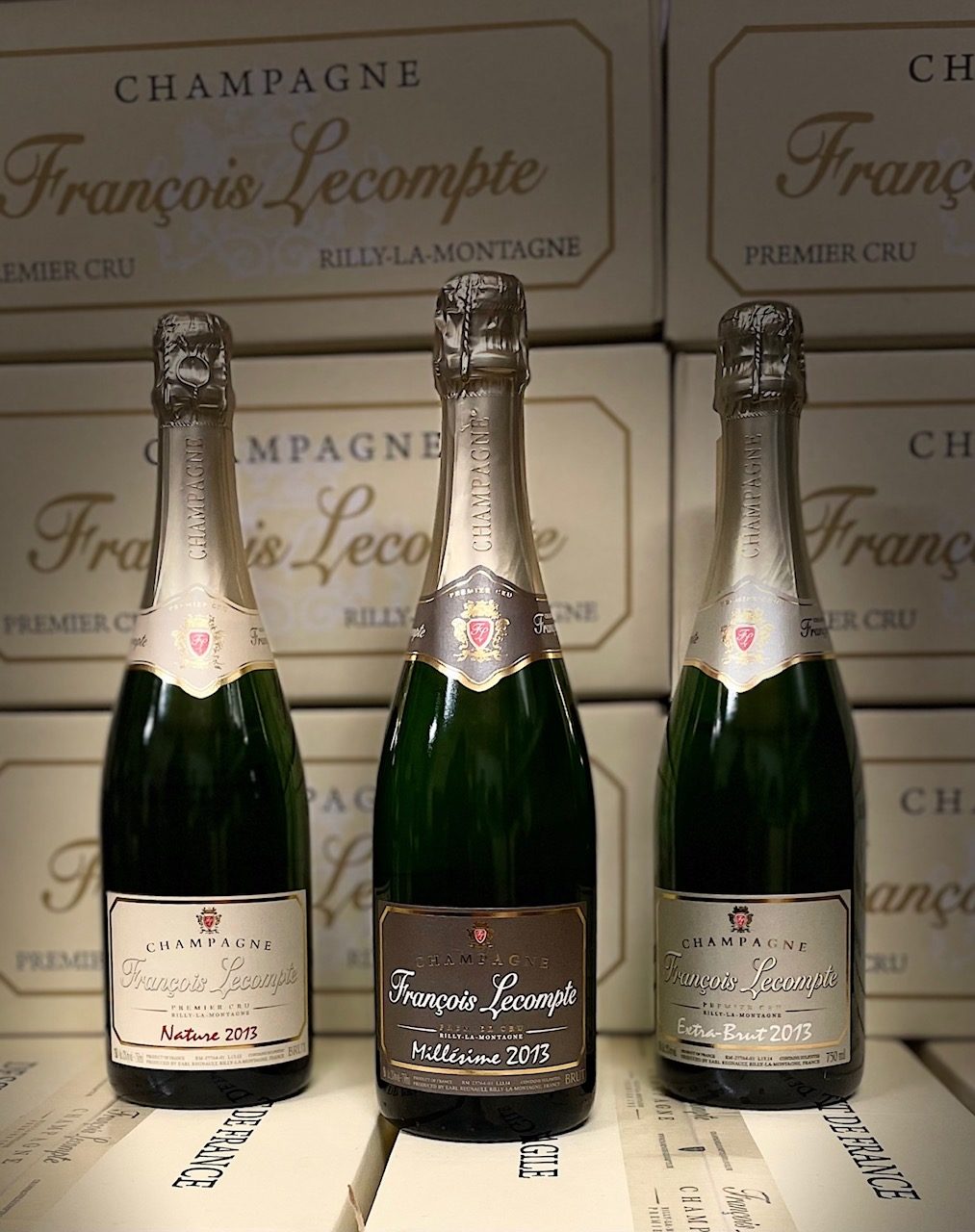 Richard Juhlin présente le Champagne Francois Lecompte
Richard JUHLIN, l'expert numéro 1 du Champagne :
Richard Juhlin, suédois, est l'un des premiers et des plus célèbres dégustateurs de l'Europe du Nord.
Conférencier, auteur d'une lettre confidentielle, il s'est très tôt spécialisé dans le champagne.
« N° 1 champagne expert in the world », comme il se définit lui-même sur son site Internet, il note sur 100 (comme Parker) dans ses ouvrages, dont les plus connus sont Champagne Guide et 4 000 champagnes.
Le Champagne François Lecompte Premier Cru entre aujourd'hui dans son très célèbre « Champagne Club », avec 2 de ses champagnes dans le classement :
Le Nature Millésime 2013 et l'Extra-Brut Millésime 2013.
Veuillez trouver ci-dessous la présentation de notre Maison de Champagne Francois Lecompte, Récoltant-manipulant à Rilly la Montagne, par Richard Juhlin :
Founded in 1876 in the hometown of Rilly-la-Montagne.
Today's visionary François Lecompte is an exciting little grower who stores his champagnes for a long time and experiments with different dosages for the same wine. Always wild yeast and ecology in the center as well as a considerable amount of oak barrel-fermented champagnes that always come from Rilly-la-Montagne and a vintage even if the vintage is not always written on the label.
Champagne François Lecompte NATURE : Note 75 by Juhlin
Champagne François Lecompte EXTRA-BRUT : Note 77 by Juhlin