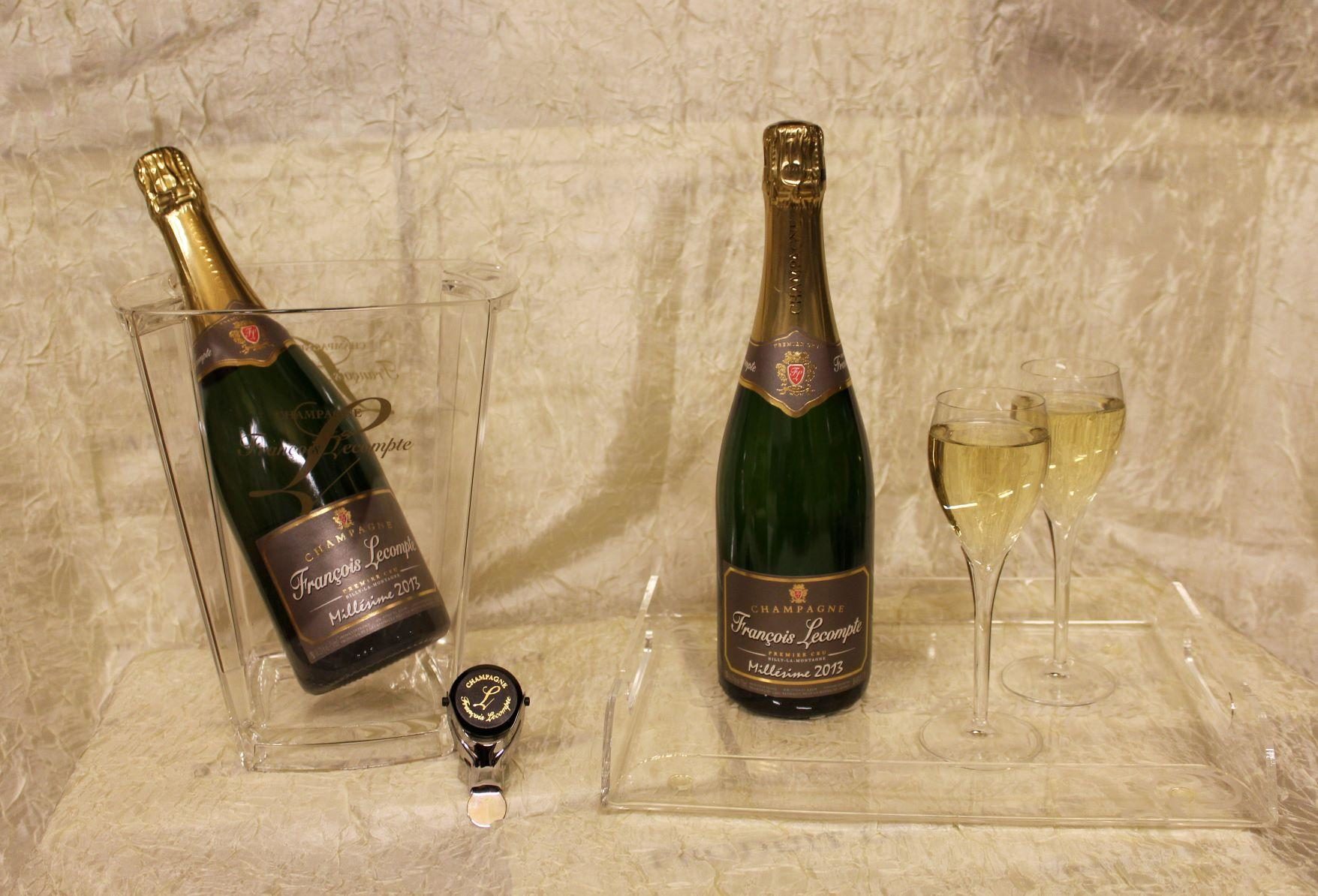 Etats-Unis – BRUT Millésime 2013 en vedette
La presse américaine honore le Champagne François Lecompte BRUT Millésime 2013
Découvrez l'article du très influent SommSelect en Californie, USA :
SommSelect – Wine Shop – François Lecompte, Premier Cru Brut Millésime Rilly-la-Montagne, Champagne, France 2013
"Sourced from Premier Cru Rilly-la-Montagne and aged on lees for over seven years before release, Lecompte's luxurious 2013 millésime is a stunning achievement with a seemingly impossible $50 price tag."
Ian Cauble, Master Sommelier
There are more than 15,000 grape growers in the Champagne region, a majority of whom sell their grapes to cooperatives or the larger "Grandes Marques" which produce over two-thirds of all champagne. As I've noted before, grower champagnes are catnip to sommeliers, the Davids to the Goliaths. Lecompte is the ultimate example of "grower champagne" and the antithesis of mass-produced, big-ticket Champagne: Founded back in 1876 in the Montagne de Reims village of Rilly, this small estate has been farmed/owned by the Lecompte family since day one. Today, proprietor François Lecompte works in a cellar hand dug by his grandfather, producing a small, incredibly value-driven lineup of Premier Cru wines.
What's more, Lecompte focuses on sustainable farming in his vineyards and exceptionally long aging in the cellar before releasing his wines. Today's 2013 Brut Millésime is a roughly equal blend of Chardonnay, Pinot Noir, and Meunier, all culled from family-owned vines in Rilly-la-Montagne—a top Premier Cru village in the midst of several Grand Crus. The first-press juice underwent a spontaneous alcoholic and malolactic fermentation before spending over seven years aging in Lecompte's chalky caves. It was disgorged with a six-gram dosage.
The result is the kind of brioche-y, creamily textured Champagne you'd expect from such a prestigious terroir and time-consuming process. This energetic, yellow-gold elixir releases a generous outpouring of quince, white peach, Meyer lemon, ripe yellow apples, toasted hazelnut, acacia, honeysuckle, toasted bread, heaps of crushed-stone minerality, and hints of tropical fruit. It truly is a generous, toasty Champagne designed to delight hedonists now and over the next 3-5 years. Just imagine: When you pull the cork on a bottle in 2025, this dozen-year-old Premier Cru will be spilling out ultra-savory, luxurious layers, and then you'll remember it was only $50—now that's hard to beat!
Country France RegionChampagne / Montagne de Reims Sub-Region Rilly-la-Montagne Soil Limestone & Chalk Farming Sustainable  DrinkingNow-2028